THERE IS A FREEDOM AND EASE THAT HAPPENS WHEN YOU'RE NOT WORRIED ABOUT PAYING FOR EVERY BREAKFAST, EVERY COCKTAIL, EVERY TIP. With your all-inclusive luxury vacation, it's all built into the price of your entire stay: transportation, accommodations, food and drink, tips, taxes, and specific excursions or activities. We'll craft your custom, all-inclusive luxury vacation in the destination of your choice, taking care of all the details, so you can truly relax.
All-inclusive luxury vacation inclusions
From ultra-luxurious to adult-only to family-friendly resorts, there is sure to be an all-inclusive vacation destination that suits you. We have access through our massive partner network to the top all-inclusive resorts in order to give you a custom-crafted, one-of-a-kind experience.
Though every all-inclusive destination may have different amenities, here is what you can typically expect when going on an all-inclusive getaway:
Luxury accommodations
All meals and snacks, including fine à la carte dining
24-hour room service
Unlimited premium domestic and imported name brand beverages
Daily activities and entertainment
Non-motorized water and land sports
Fitness centers
On-site kids' club (if applicable)
Complimentary wireless Internet access and unlimited phone calls
Why choose 58 Stars as your travel specialist?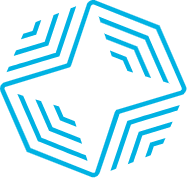 Stress-free planning & expert knowledge
Sit back and relax. We use the knowledge of our well-traveled agents, partners, and partners' partners to bring you one-of-kind, custom, vetted, all-inclusive luxury vacation experiences. With our all-inclusive luxury vacations & destinations, you'll never be surprised with extra fees as we'll walk you through precisely what's included and what's not.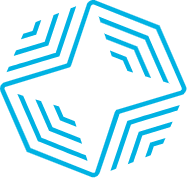 Seamless itineraries that inspire
We set the world in front of our clients with custom-crafted, all-inclusive vacation experiences. We offer an array of all-inclusive vacation destinations and your vacation can be created to your exact specification.
58 STARS: YOUR LUXURY ALL-INCLUSIVE VACATION SPECIALISTS
58 Stars is a luxury travel agency, specializing in all-inclusive luxury vacations, all-inclusive vacation destinations, and all-inclusive getaways. Our global connections run deeper and further—from airlines, cruise lines, hotels, tour companies, resorts, and more—which gives us an unmatched advantage in delivering amazing all-inclusive getaways for our clients. All-inclusive luxury vacations means more to us than just 5-star hotels. It means crafting personalized itineraries and delivering trips to all-inclusive getaways you'll remember forever. We love travel. And we'd love to be the agency that handles all your all-inclusive luxury vacations or all-inclusive getaways. Let's talk.