CERTAINLY, WORLD TRAVEL CAN INCITE INFINITE EXCITEMENT AND INSPIRATION—BUT IT CAN ALSO RESTORE THE NEEDED CALM WE OFTEN LOSE SIGHT OF IN OUR EVERYDAY LIVES; THE ANTIDOTE FOR OUR PERSONAL HEALTH AND WELL-BEING. In order to plan a meaningful luxury spa vacation, a healing health and wellness retreat, or a quick spa getaway, we take time to get to know you, mind, body and spirit, to be sure that we craft an experience that will rejuvenate you and restore your balance so that you return refreshed and renewed.
Spa vacations & getaways
Pamper yourself with a spa vacation or even a quick spa getaway. A spa vacation is an ideal way to revitalize, relax, and escape the stress of work, family, and everyday life. You can choose a destination such as a luxury retreat, a desert oasis, or a spa attached to a luxury hotel. Indulge in a massage with aromatherapy, soak in a hot tub, get a facial or body scrub, or experience one of the many wellness programs. Spas can be found everywhere but finding the best spa travel destination requires a discerning eye.
ULUWATU, INDONESIA / JERNEJ GRAJ
Health & wellness vacation & retreats
Breathe. Let go. Move. Nourish. Experience. As the wellness travel movement continues to grow at unprecedented rates, 58 Stars is at the forefront of spa travel. Wellness vacations promote health and well-being, both physical and mental, through activities you experience throughout your trip. Immerse yourself in the Bhutanese happiness principles in a multi-lodge in Bhutan, enjoy days of relaxation, clean eating, yoga, little spa getaways, and meditation gardens on a Caribbean island, just you, the sand and the water.
DUBLIN, IRELAND / ALEX LOUP
Fit-focused vacations
Revitalize your commitment to health and say hello to your best self. We offer world-class health and wellness retreats, designed around fitness and curated to recharge your mind, body, and spirit. Locally sourced food, personal chefs, private luxury villas, daily meditation, yoga or pilates, personal training and workshops, excursions and activities, and local cultural immersion. Everything you need for this spa getaway to jumpstart your fitness or recommit to your health.
LOS ALGARRABOS / IAN ESPINOZA
Why choose 58 Stars as your travel specialist?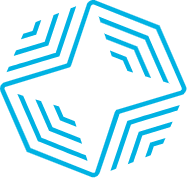 Stress-free planning & expert knowledge
Sit back and relax. We use the knowledge of our expert spa and wellness vacation travel agent specialists, partners, and partners' partners to bring you one-of-kind, custom-crafted, vetted spa travel experiences.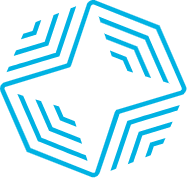 Itineraries you won't find anywhere else
As your health and wellness retreats & vacation specialists, we offer you genuine custom-crafted travel experiences designed just for you—not for the masses. Our expert knowledge and highest quality planning mean that every journey is unique. It's your dream; we help you bring it to life.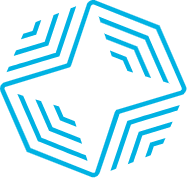 Insider access & unmatched local presence
Leveraging first-hand experiences and our countless partners, we craft a spa travel journey that gives you an insider's perspective and an unmatched level of luxury, bringing you rare destinations, interactions, and experiences throughout your spa and wellness experience.
58 STARS: YOUR SPA TRAVEL & HEALTH AND WELLNESS RETREAT SPECIALISTS
58 Stars is a luxury travel agency, specializing in spa vacations, wellness vacations, health and wellness retreats, and more. Our global connections run deeper and further—from airlines, cruise lines, hotels, tour companies, resorts, and more—which gives us an unmatched advantage in delivering amazing experiences for our clients. Luxury travel means more to us than just 5-star hotels. It means crafting a personalized itinerary and delivering a vacation you, and your body, mind, and soul, will remember forever. We love travel, and we'd love to be your luxury spa and wellness vacation agency. Let's talk.