LIFE IS SIMPLY BETTER ON THE WATER. And we're of the firm belief that a luxury cruise brings to life the very best cruising has to offer: a resplendent watercraft, impeccable service and amenities, and rare exposure to experiences you'd be hard pressed to find on an ordinary cruise. Indeed, when you work with the luxury cruise specialists of 58 Stars, you will experience a cruise that is nothing short of extraordinary.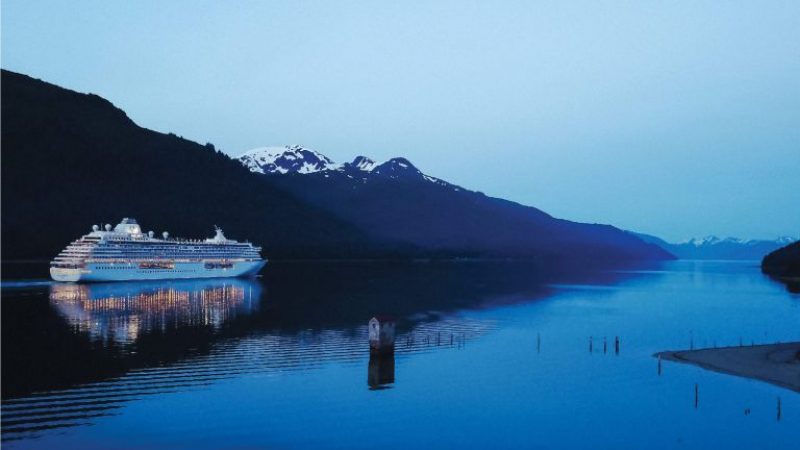 Ocean & sea
Ocean and sea cruises offer an all-inclusive opportunity to experience the most exotic locations, while traveling across miles of open water.
Whether you're part of the exclusive circle of the Seabourn Experience, are taking in the Crystal Experience showcasing the world and its wonders, or aboard the elite vessels and personalized service of Silversea, you'll enjoy premium wines and spirits, delicious gourmet cuisine, and personalized experiences. Or, decide that a larger ship experience is more appealing to you with the unique styles of Celebrity Cruises, Virgin Voyages, Holland America, or Princess Cruises. Or, maybe you want to experience the world by water. Luxury world cruises and boutique cruises are filled with exciting exploration, wonderful nights of entertainment, and the opportunity to meet and connect with other peoples and cultures. And because these are all-inclusive boutique and world cruises, you can sit back, relax, and enjoy, trusting that our travel agent specialists that specialize in cruises picked the perfect journey that suits you.
River Cruises
Luxury river cruises offer a relaxing, immersive, charming, and history-filled experience on some of the most beautiful rivers in the world.
Because of our travel agents that specialize in cruises, you'll be able to experience a cruise that offers amenities best fit for you – exploring each region's fine wines, Europe's best golf courses, or cycling adventures through the charming towns and countryside. Explore Central Europe's Danube on AmaWaterways, or take in Germany along the Rhine on Viking River Cruises, or experience Vietnam's bustling cities and Cambodia's sleepy villages with Uniworld cruises. 58 Stars has travel agent specialists that specialize in cruises to help you decide on the best one for you.
Small craft & boutique cruises
If open water is calling you but thousands of people on a ship is not appealing, our luxury cruise specialists offer a wide-ranging collection of small craft and boutique cruise options.
From the motorized and upscale sailing yachts of Windstar, to full-sail schooners from Star Clippers, and small expedition vessels from Linblad, these are vacations that cater to those interested in small-group journeys, or a boutique cruise, with multitudes of excursions and active experiences.
Group cruises
Group cruise packages provide a great opportunity for everyone to feel like they've enjoyed a personalized experience, and a more cost-effective journey.
Group cruisers can opt to experience it all together, or find those moments when they can go their own way. Our cruise booking agents can help build group cruise packages for those celebrating a reunion, birthday, honeymoon, wedding, or common interest. So many options on so many large and boutique cruise lines.
58 STARS: YOUR LUXURY CRUISE SPECIALISTS
58 Stars is a luxury travel agency with travel agent specialists that specialize in cruises. The global connections that our cruise booking agents run deeper and further—from airlines, cruise lines, hotels, tour companies, resorts, and more—which gives us an unmatched advantage in delivering amazing experiences for our clients. Luxury travel means more to our luxury cruise specialists and booking agents than just 5-star hotels. It means crafting a personalized travel itinerary and delivering a trip you'll remember forever, designed by our experienced cruise booking agents. We love travel. And we'd love to be your luxury cruise specialist. Let's talk.