THERE'S UNMISTAKABLE MAGIC THAT HAPPENS ON A LUXURY ROMANTIC GETAWAY. A blissfulness of being so far away and so close together. In a foreign land, in markedly extraordinary accommodations, in love. It will, no doubt, be a romantic vacation you'll both remember forever. Whether you're celebrating your engagement or anniversary, renewing your wedding vows, or are in love and want to tell the world, 58 Stars will arrange every detail of your perfect luxury romantic getaway for an unforgettable, seamless, custom experience.
Where do you dream of traveling together?
Let us deliver you to an intimate, boutique-luxury resort with a plunge pool on your private patio overlooking the Mediterranean. Or, how about a luxury getaway for couples that includes an over-water bungalow in a secluded South Pacific lagoon with personal butler service? Or some may like to travel to a mountain lodge in the Rockies, where the two of you can curl up in front of a roaring fire, while the snow falls lightly through the air. Through Europe's charming, old-world cities and countryside's, we deliver luxury romantic vacations that are wonderfully possible.
Hawaii delivers luxury getaways for couples
When the beach is calling, Hawaii may be the perfect luxury romantic getaway to relax and kick up the romance. Hawaii may sometimes feel like a faraway paradise, but it's an easy luxury getaway for couples that has a combination of luxury resorts, exotic jungles, and the most beautiful beaches. From the privacy of Kauai to the beaches and luxury of Maui and the remote island feel of Lanai, luxury romantic vacations are within your grasp.
KAUAI, UNITED STATES / BRADEN JARVIS
Why choose 58 Stars as your travel specialist?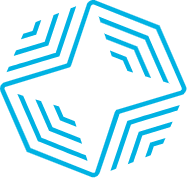 Access to Exclusive Programs and Events
You'll have access to leading industry events that will allow you to build your own supplier relationships. What's more, 58 Stars' marketing efforts and retail and experiential strategies will increase your visibility and help you foster relationships to grow your business.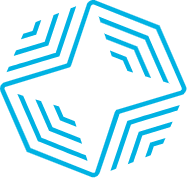 Industry Perks
The travel industry offers many perks and, as you foster all your supplier relationships, those perks will continue to grow. For example, enjoy preferred pricing for all personal travel, build your destination knowledge on familiarization trips offered through suppliers and travel operators, and more.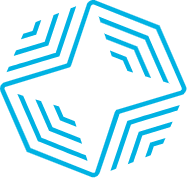 Competitive Commissions
We offer competitive commissions that scale to your business and will increase your bottom-line. We're excited to have a direct conversation with you to discuss our program.
58 STARS: YOUR SPA TRAVEL & HEALTH AND WELLNESS RETREAT SPECIALISTS
58 Stars is a luxury travel agency, specializing in romantic vacations, luxury romantic getaways for couples, and more. Our global connections run deeper and further—from airlines, cruise lines, hotels, tour companies, resorts, and more—which gives us an unmatched advantage in delivering amazing experiences for our clients. Luxury travel experiences means more to us than just 5-star hotels. It means crafting a personalized itinerary and delivering a romantic vacation you'll remember forever. We love travel, and we'd love to be your luxury travel agency. Let's talk.