BRING YOUR FRIENDS ABOARD AND HAVE THE TIME OF YOUR LIVES. . Group cruises offer great value and are a fantastic way for families, friends, co-workers, or any group looking to experience the sea together. And because the cruises are personalized, you and your cruise companions can choose to experience it together or find those moments when you can go your own way. But truth be told, planning a group cruise itinerary can be time consuming and frustrating – a lot of excursions to plan, a lot of personalities to please. Our travel specialists bring their expertise, cruise line connections, and group travel planning experience to craft the ultimate group cruise package for your occasion that makes booking a cruise for a group fun and uncomplicated.
Together at sea, at port, and in lifelong memories.
BOOKING A CRUISE FOR A GROUP
There is a lot that goes into booking a cruise for a group, and that's why we've worked hard to create a process that helps our clients get the most out of their trips. We make it easy to create a group cruise package: we find the right cruise line that fits with your occasion, we work with them to deliver the best value, and we handle all the details to deliver amenities, upgrades, onboard credits, and the best group cruise package.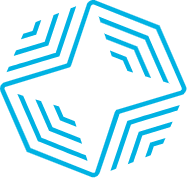 Celebratory group cruises
Is there a 40th birthday in your future? Or a 25th wedding anniversary? When you're booking a cruise for a group, you bring your family and friends together for a memorable celebration on the seas. And our group cruise travel agent specialists make it easy, taking care of all the details so all you have to do is take it all in.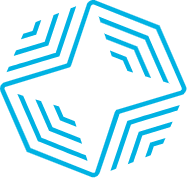 Luxury group cruises
A group cruise on a luxury liner will be an unforgettable experience for all. Maybe the celebration entails black tie, or maybe you're focused on adventure, and your excursions are custom-crafted just for you. Celebrate your luxurious time together with premium wines, exquisite dining options, and immersive shore excursions.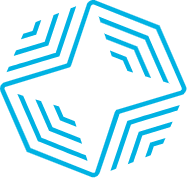 Group incentive cruises
No matter when your fiscal year ends, it's a great time to get your team together to celebrate the year ahead or the success of the year behind. Either way, a group cruise package can deliver many smiles and help strengthen workplace culture and our group cruise travel agent specialists would be more than happy to help find the perfect cruise for you and the team.
Why choose 58 Stars as your travel specialist?
STRESS-FREE PLANNING WITH EXPERT KNOWLEDGE
Sit back and relax. We use the knowledge of our group cruise travel agent specialists, partners, and partners' partners to bring you one-of-kind, custom, vetted group cruise packages. Booking a cruise for a group has never been so pain-free.
58 STARS: YOUR LUXURY TRAVEL & TOUR AGENCY
58 Stars is a luxury travel agency, specializing in luxury vacations, travel concierge, and more. Our global connections run deeper and further—from airlines, cruise lines, hotels, tour companies, resorts, and more—which gives us an unmatched advantage in delivering amazing luxury travel experiences for our clients. Luxury travel means more to us than just 5-star hotels. It means crafting a personalized travel itinerary and delivering a trip you'll remember forever. We love travel. And we'd love to be your luxury travel company. Let's talk.